Detailed Product Description
| | | | |
| --- | --- | --- | --- |
| Power Dissipation: | 1-3W | Centroid Wavelength: | Full Spectrum LED |
| Wavelength: | 380-780NM | Viewing Angle: | 120° |
| Forward Voltage: | 3.0-3.6V | Application: | Planting Light Phyto Lamps |
| Emitting Color: | Tri-Color(Red-Blue-Green),RGB,Green,Blue,Yellow | Luminous Flux(lm): | 180-200LM |
380nm-780nm High Power 1W 3W Full Spectrum LED 450nm 660nm for Planting Light Phyto lamps
PLCC-2 package.

High power LED type.

White package.

Optical indicator.

Colorless clear window.

Inter reflector.

Wide viewing angle.

Very long operating life.

Instant light (less than 100 ns).

Cove/Under shelf/Task.

Designed for high current operation.

Low thermal resistance.

Suitable for automatic placement equipment.

Suitable for vapor-phase reflow, Infrared reflow and wave solder processes.

The product itself will remain within RoHS compliant Version.
YHPFS3W LED series is available in soft red, orange, yellow, green, blue and white. Due to the package design, the LED has wide viewing angle and optimized light coupling by inter reflector. This feature makes the SMT TOP LED ideal for light pipe application. The low current requirement makes this device ideal for portable equipment or any other application where power is at a premium.

Our led grow light mainly are full specttrum, from 380-840nm

1. Horticultural operations
2. Commercial vegetable and flower production
3. Supplemental greenhouse lighting
4. Hydroponics
5. Research experiment
50 piece/tray

50 pieces/tube

High Power 1W 3W Full Spectrum LED Package Dimension: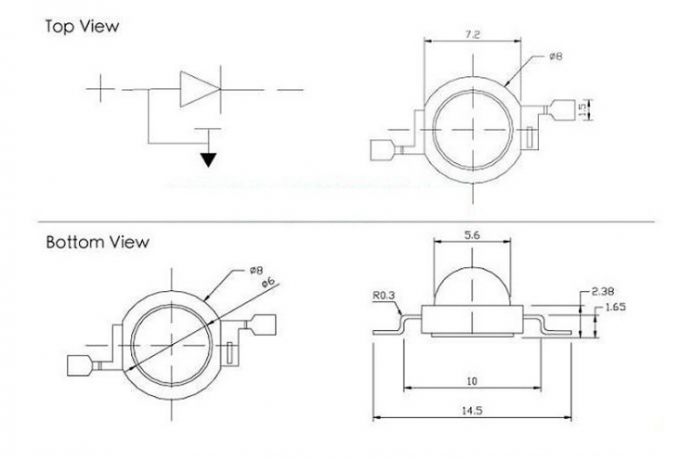 Electrical-Optical Characteristics at IF=700mA,Ta=25℃
IF=700mA Ta=25℃


Parameter
Symbol
Min
Typ
Max
Unit




Luminous Flux
φv
180
~
200
lm


Color temperature
λC
-
100000K
-
K


CRI
Ra
~
~
~
CRI


Forward Voltage
VF
3.2
~
3.6
V


Power Dissipation
PD
1
~
3
W


View Angle
2θ1/2
~
120
~
deg.


Thermal Resistance
Rθ J-B
~
12
~
℃/W


Absolute Maximum Ratings


Parameter
Symbol
Value
Unit


Forward Current
IF
700
mA


Junction Temperature
Tj
115
℃


Operating Temperature
Topr
-40~+60
℃


Storage Temperature
Tstg
0~+60
℃


ESD Sensitivity
~
±2,000V HBM
~


Temperature Coefficient of voltage
~
-5
mV/℃


DC Pulse Current(@ 1 KHz,10% duty cycle)
(@ 1 KHz,10% )
IFP
1000
mA


Reverse Voltage

VR
Not designed for reverse operation


*Notes :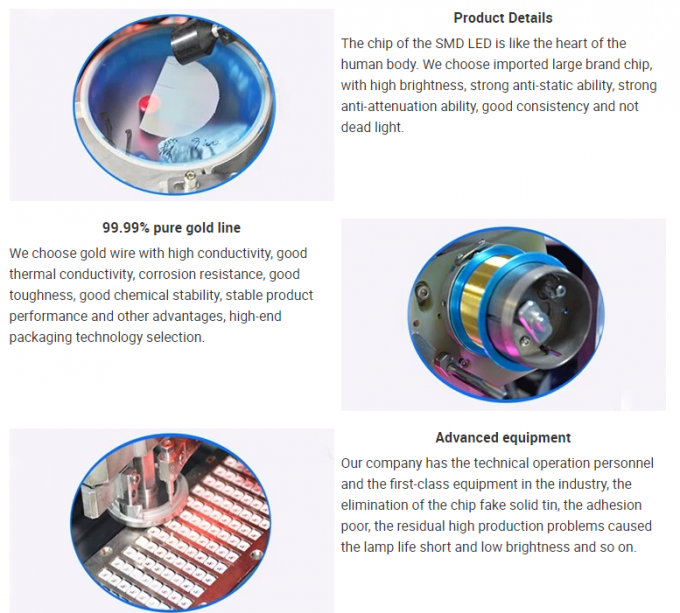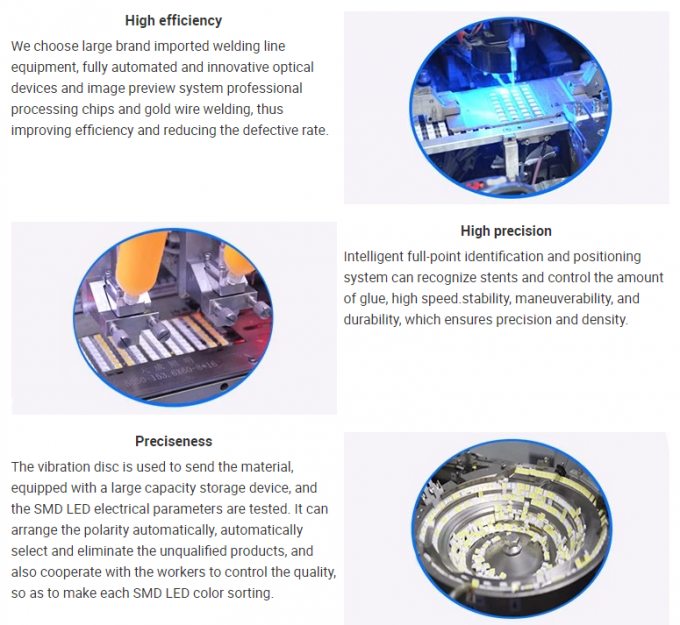 Application field
Are widely used in the LED lamp, LED bulb light, LED panel light, LED ceiling lamp, LED street light, LED lamp, miner's lamp, stage light, flashlight, lighting, lamp lighting lamps and lanterns, as well as outdoor billboards, such as electronic display, traffic lights, signs, car tail lights, LED modules, LCD back light, LED lighting lighting, LED soft/hard light bar, etc., is the better choice to replace traditional lighting light source.